Many of you realize from previous posts and my Instagram & Twitter pics, that I do my own nails and take great pleasure in doing them!  So when two wonderful BLM Girls – Efie Lynn of LA Lynn's Shoppe (remember me introducing you to her wonderful accessory store?) and Mimi of Lipgloss & Binky teamed up to do a blog hop each and every Monday themed around manicures called MANICure Monday you KNOW I was in, right?
Well, this week I actually completed not one but TWO manis for MANICure Monday!  Let me explain…
First of all, I've been laying off the nail art for a while and felt like slowly stepping my game back up.  But I also have been on this mission to use ALL of my polishes (I feel a challenge coming on…);  So I decided to paint my nails using one of my unused matte nail polishes, Phoebe by Zoya.  Some time Msmeldc suggested via Instagram I try a matte polish with clear on the tip for a subtle french effect.  So I went for it, and here was the result: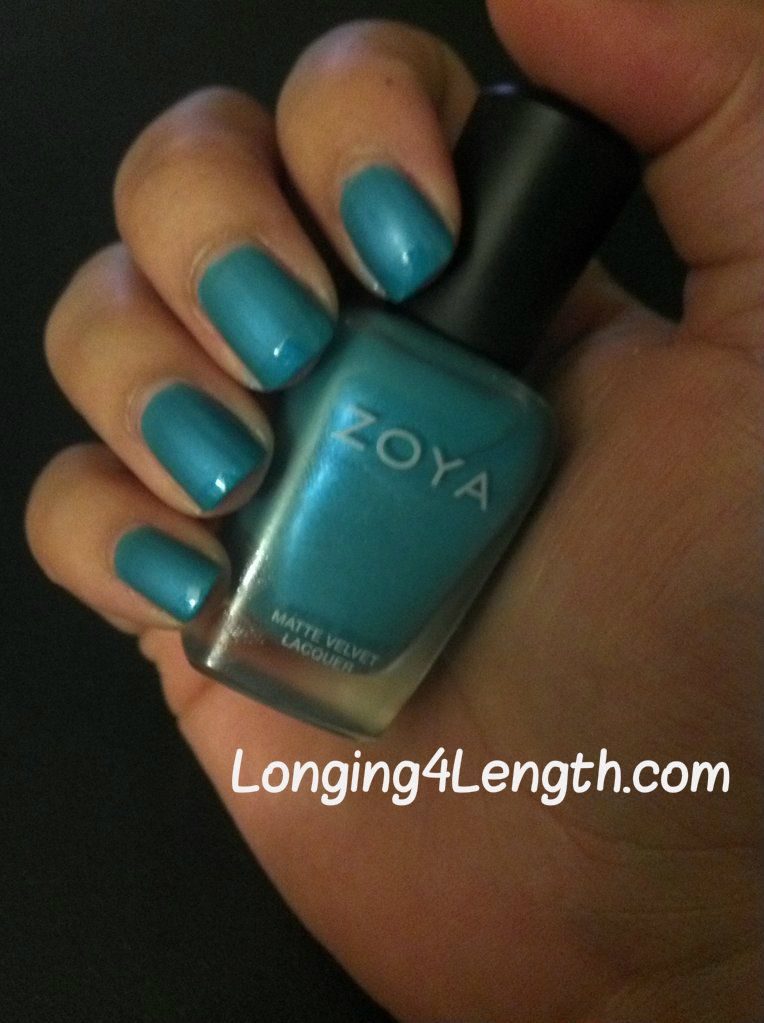 I didn't love it, but didn't hate it either.  And I'm not one to redo my nails multiple times either so I decided to rock with it for this week.  Well, Monday, less than 24 hours after I had painted my nails, they chipped something awful!  Not in a "omg, my nails aren't perfect" kinda way, but in the "ewwww, her nails look triflin why don't she just take that off" kinda way.  I could not make it the rest of the week looking like that!  I almost always get at least 4-5 days out of a mani before it chips badly.  So much for me and mattes.  So I decided to try out one of the Julie G (fellow YouTuber who I have subscribed to for years) nail polishes which are $3.99 and available at Rite-Aid.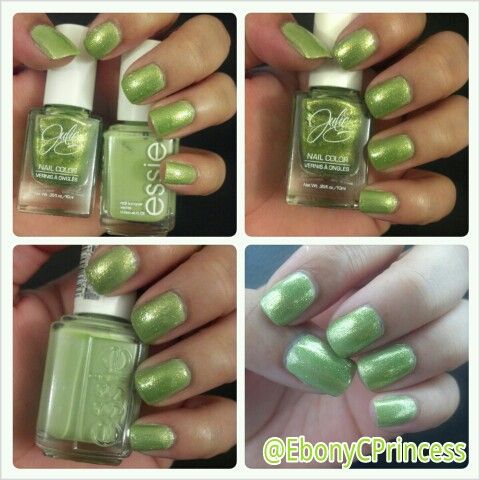 I went for Essie's Navigate Her as the base color with two coats of the glittery green Julie G color on top.  Now, this is shocking because I normally hate glitters and definitely am anti-sequin polish, but I loveeeeeee this manicure!  And the quality of the Julie G polish is impressive!  I totally could have done only one coat, but I wanted the glitter to be intense and eye-catching…
Mission accomplished!  So, there you have just another MANICure Monday!  Check out the post on Mimi's blog this week to see the other gorgeous and fun submissions and join in next week, I am having so much fun with this link up!